Blue Fish Pollution Separation Double Water Tank Rotary Mop [ Ai Home ]
Price

RM69.00 - RM99.00

Product SKU
Blue Fish Double Tank Rotary Mop
Brand
Xiaomi
Size (L x W x H)
35 cm x 30 cm x 130 cm
Availability
In Stock

Type

Quantity
Description
Highlight
Separate the dirty from the clean water
The water from the central tank is pumped onto the mop to clean it, while the dirty water is pushed completely into the external tank
Simulates a spray of water and works by rotating the rod, the mop remains suspended just above the surface of the water
A brush with soft bristles on the lid of the water tank, this is used to brush away the largest dirt such as hair, without having to remove it manually
A better drying effect is also obtained
Adopts a fabric with superfine fibers, which can capture hair, remove dust and clean various stains on the floor
25,5 cm diameter can improve washing efficiency by preventing bumps, collisions and better protecting furniture
Sterilization products can be added as disinfectants
But let's start from the basics, when we go to clean a mop in a traditional bucket, the water used to clean it remains dirty. This means that we only really clean the floors once before reintroducing some of the dirt from the first pass. The solution in that case is to change the water often to keep it clean, but that takes longer and a lot more water.
Well, the Blue Fish brand would have found the solution with its Rotating Mop. The mop comes with a bucket that adopts a double basin design (one internal and one external) to separate the dirty from the clean water. When cleaning the mop, the water from the central tank is pumped onto the mop to clean it, while the dirty water is pushed completely into the external tank. So there is a clear separation between clean and dirty water.
Blue Fish claims that this cleaning system simulates a spray of water and works by rotating the rod, the mop remains suspended just above the surface of the water and therefore never touches it making it dirty. On the contrary, thanks to the effect created, the mop itself is cleaned completely. In addition to the water spray, there is also a brush with soft bristles on the lid of the water tank, this is used to brush away the largest dirt such as hair, without having to remove it manually. In any case, through the high-speed spinning, a better drying effect is also obtained compared to traditional wringing.
As for the materials, the surface of the Blue Fish Rotating Mop adopts a fabric with superfine fibers, which can capture hair, remove dust and clean various stains on the floor. Furthermore, according to the brand, the 25,5 cm diameter can improve washing efficiency by preventing bumps, collisions and better protecting furniture.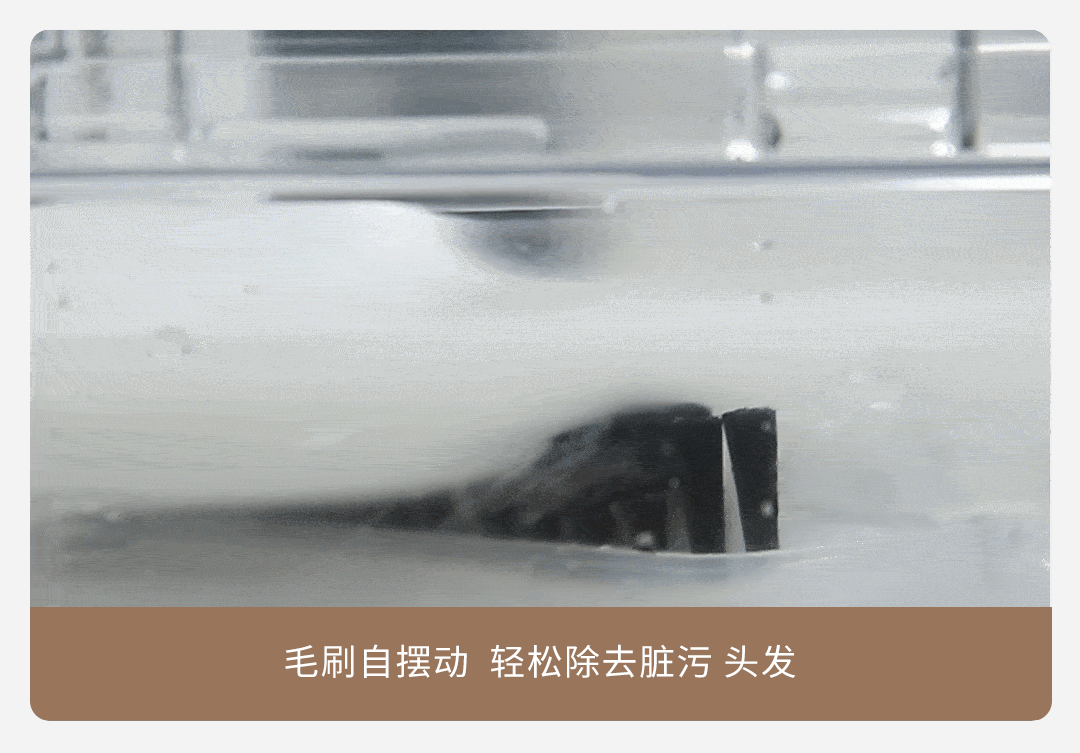 Finally, as the mop is cleaned with clean water throughout the entire process, sterilization products can be added as disinfectants.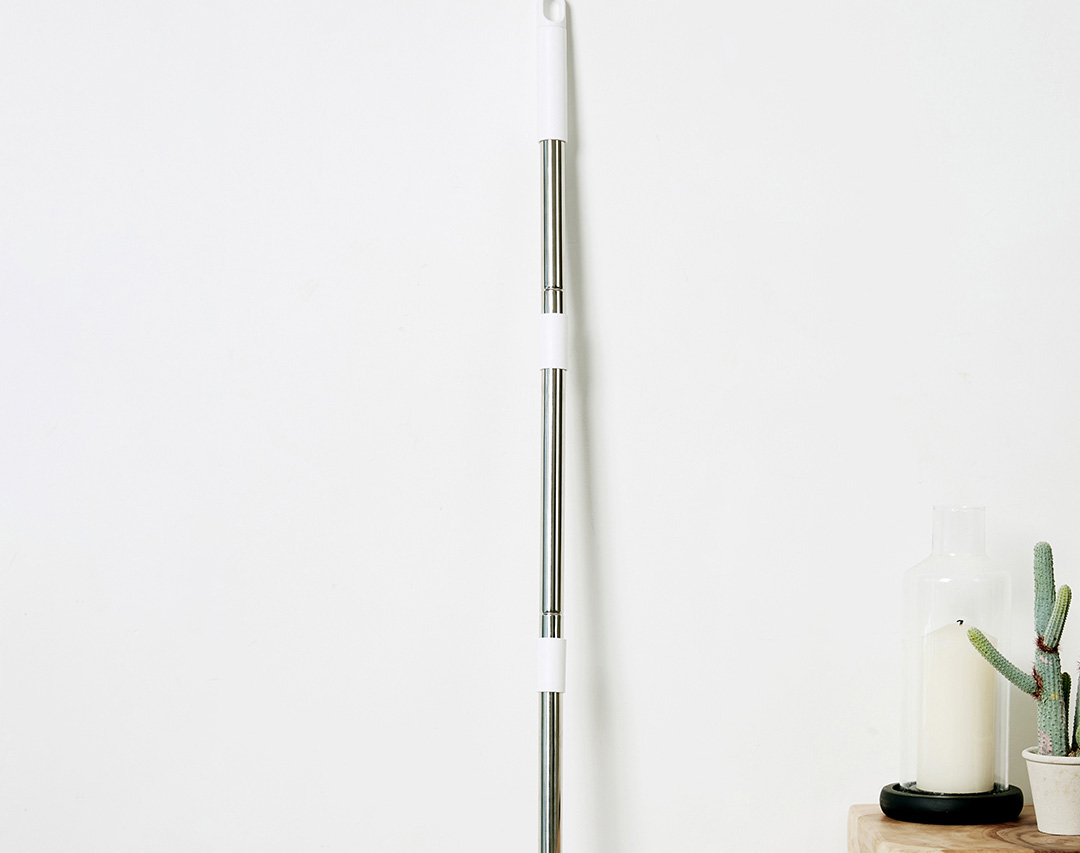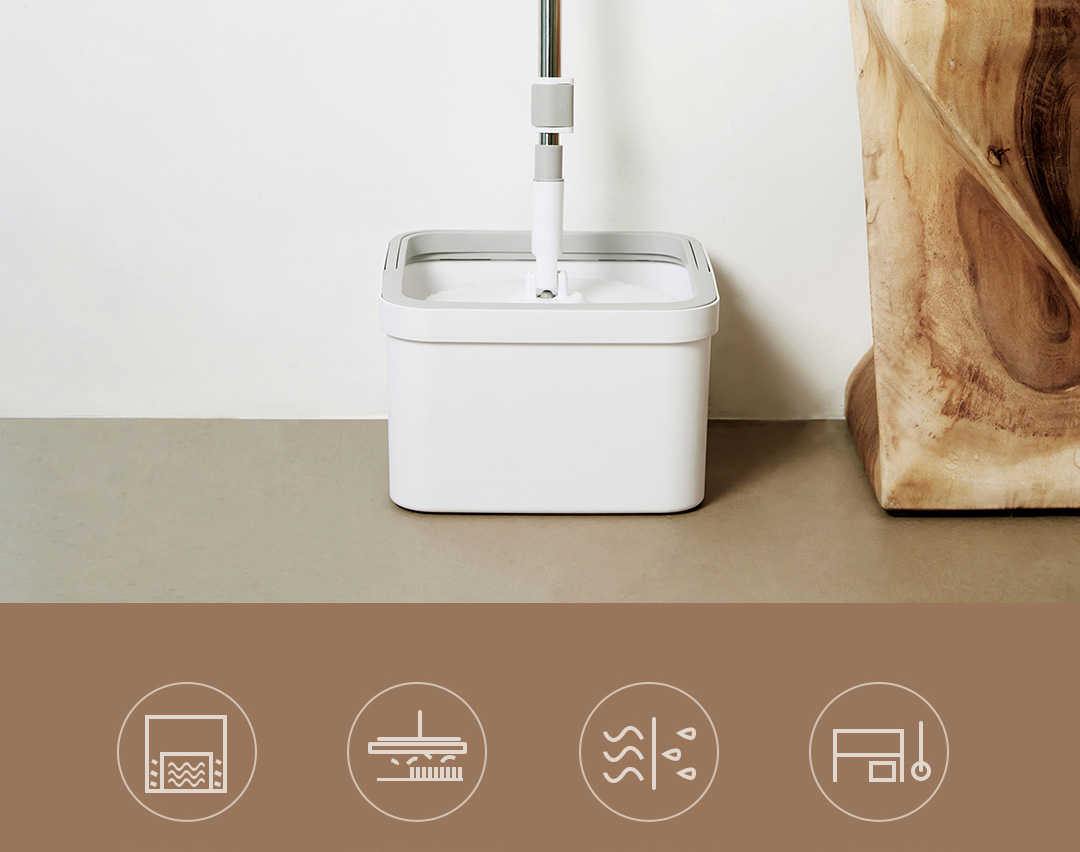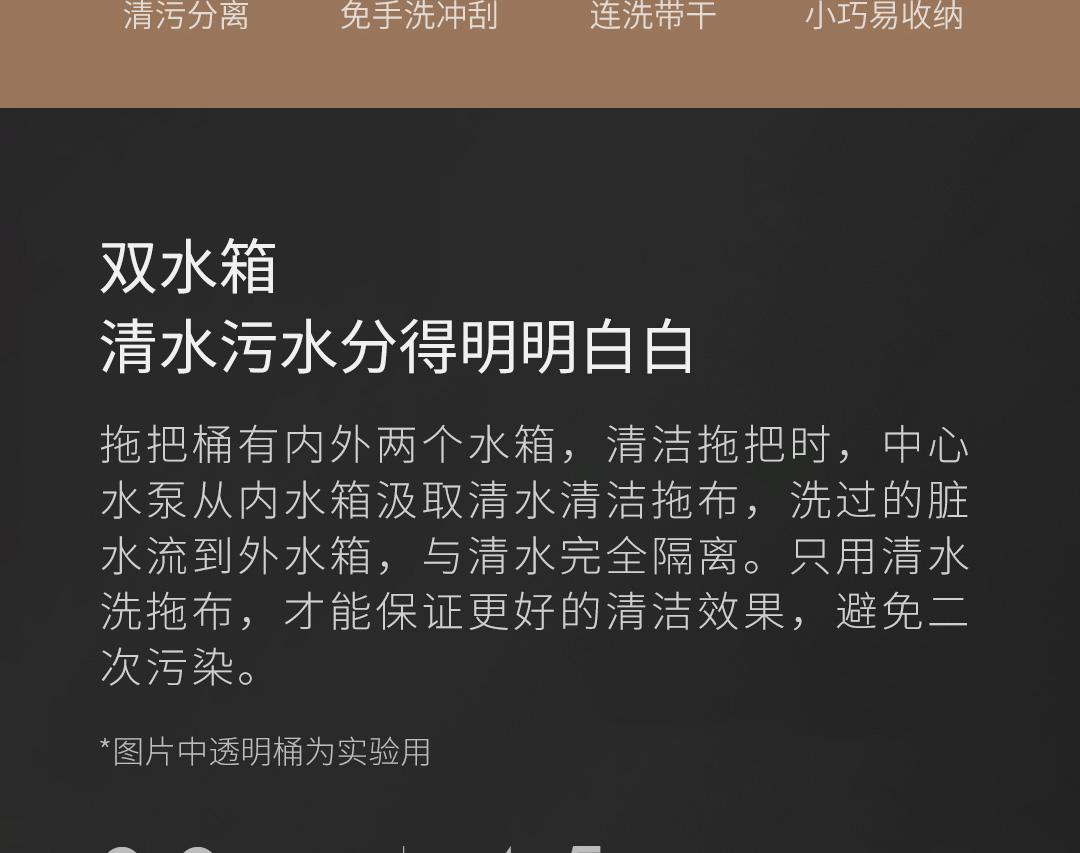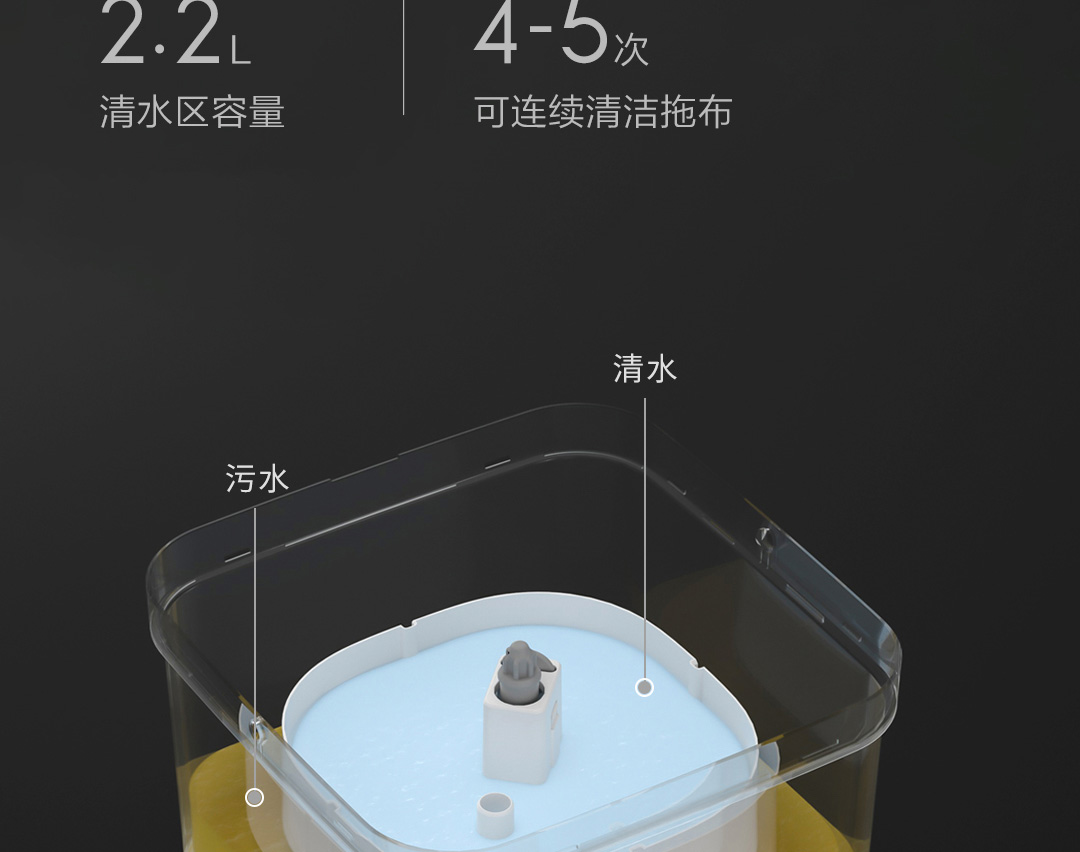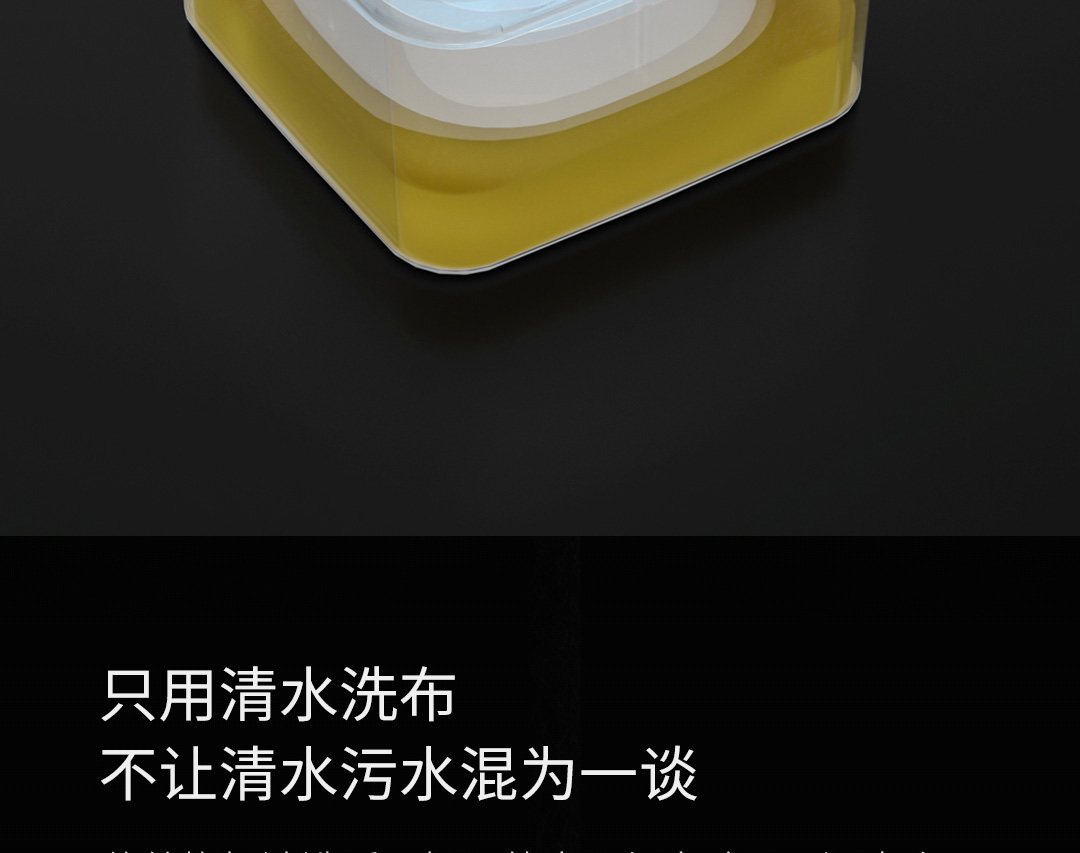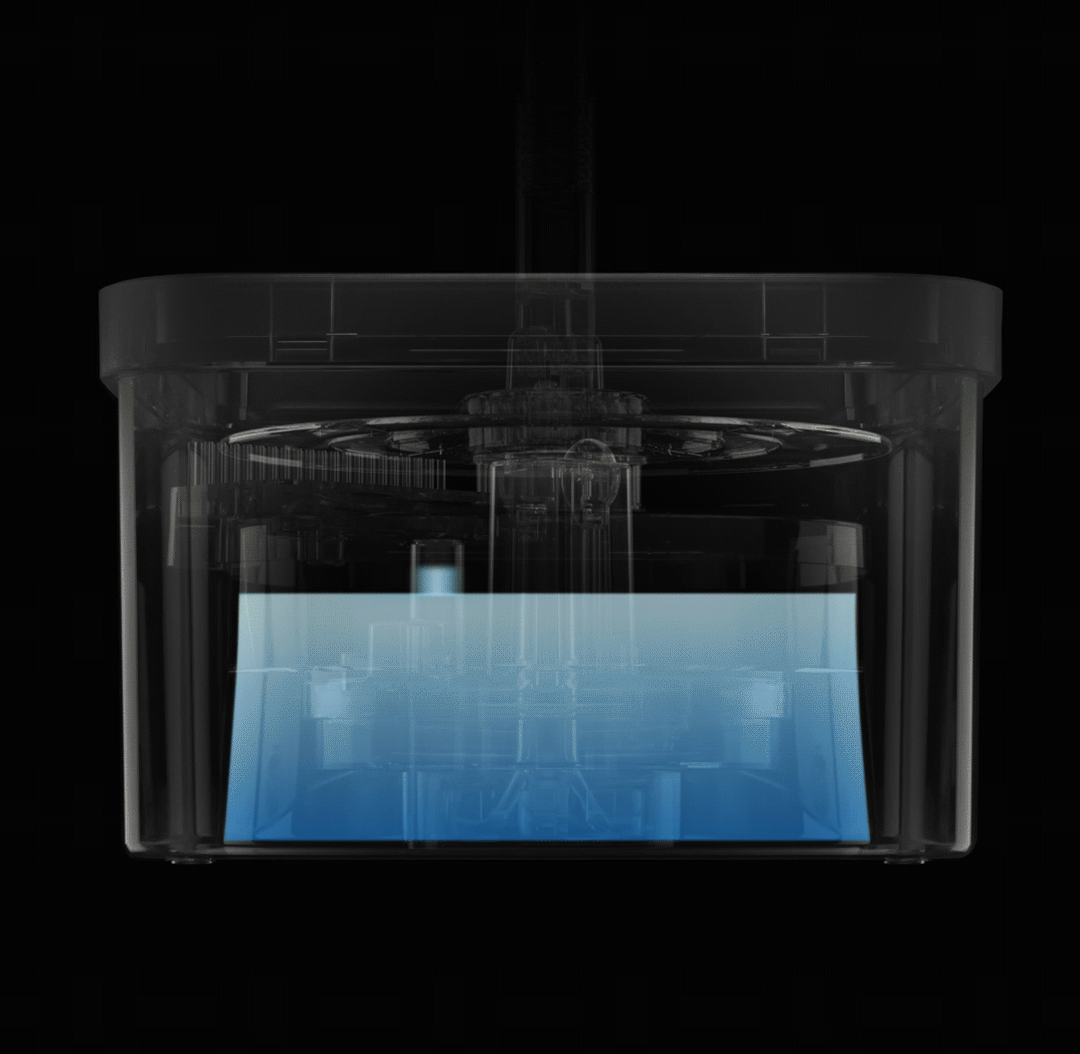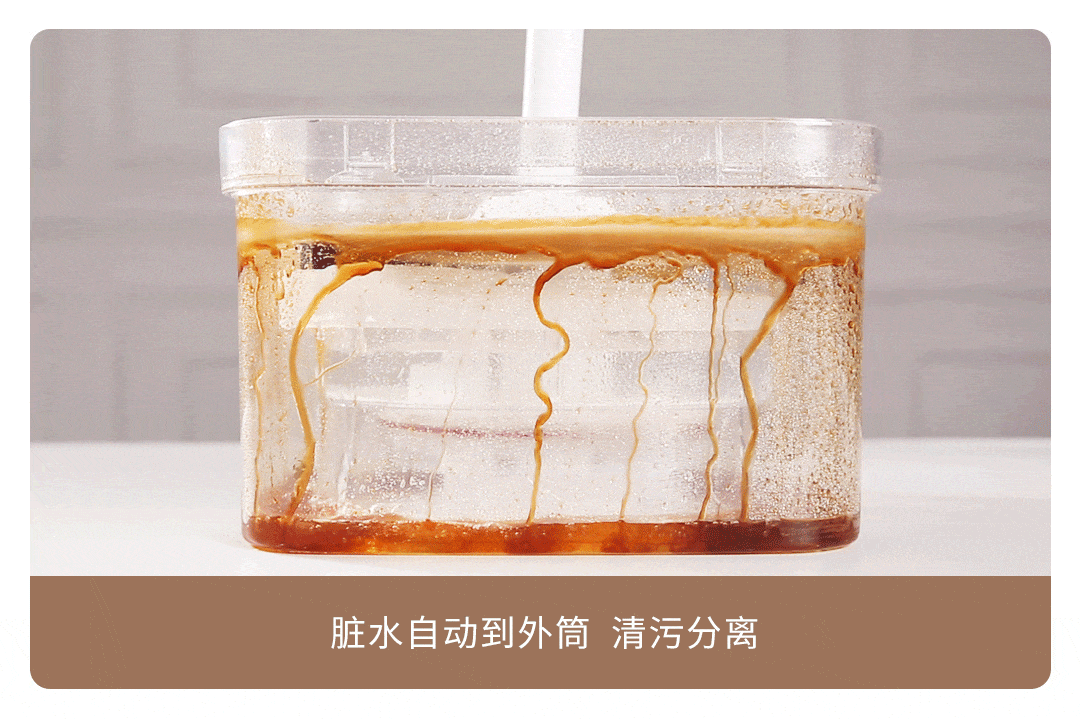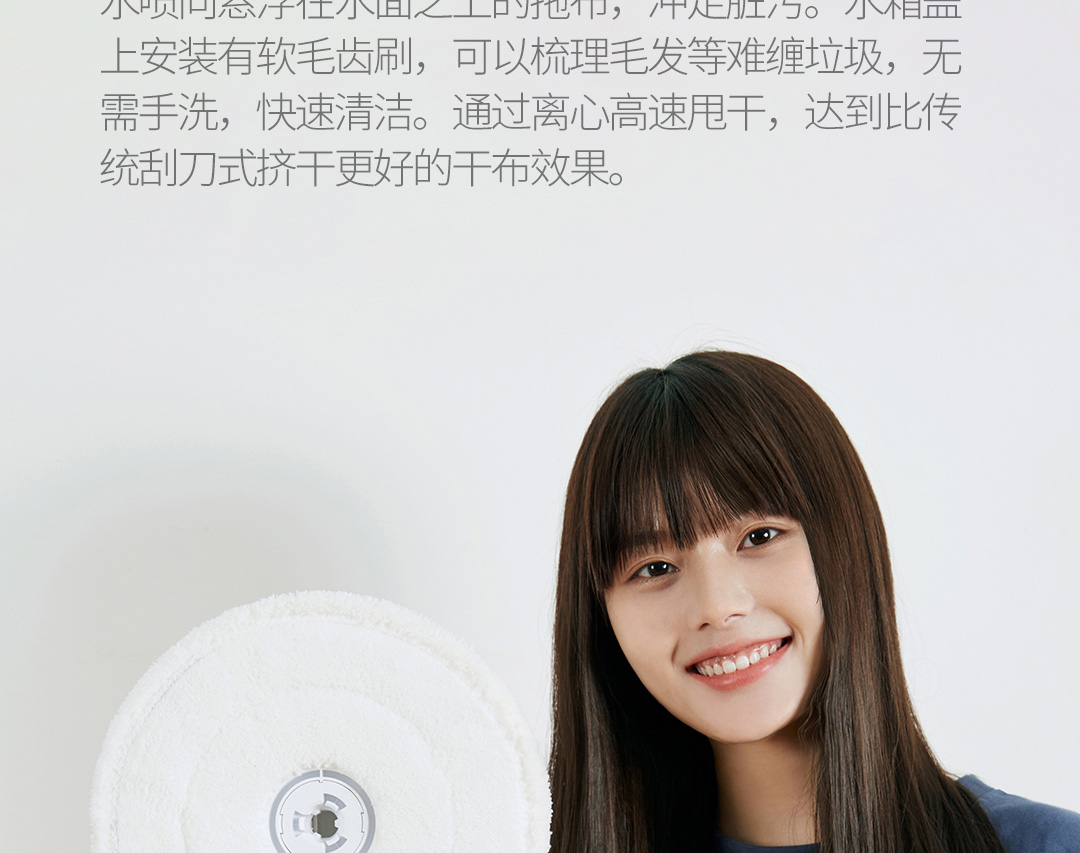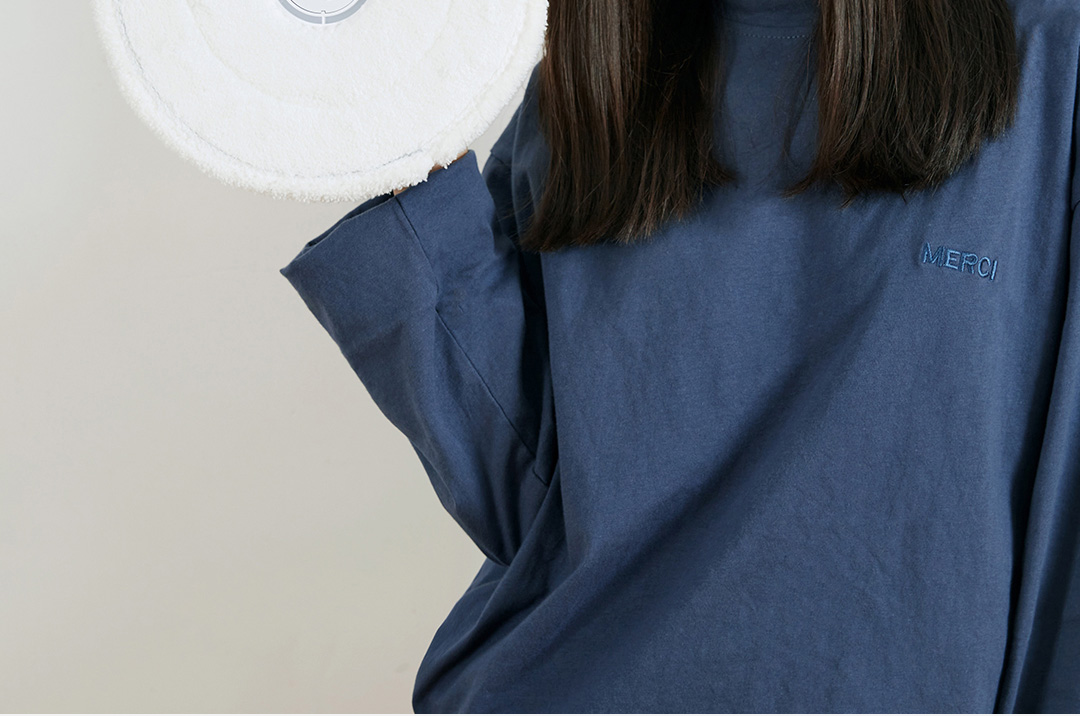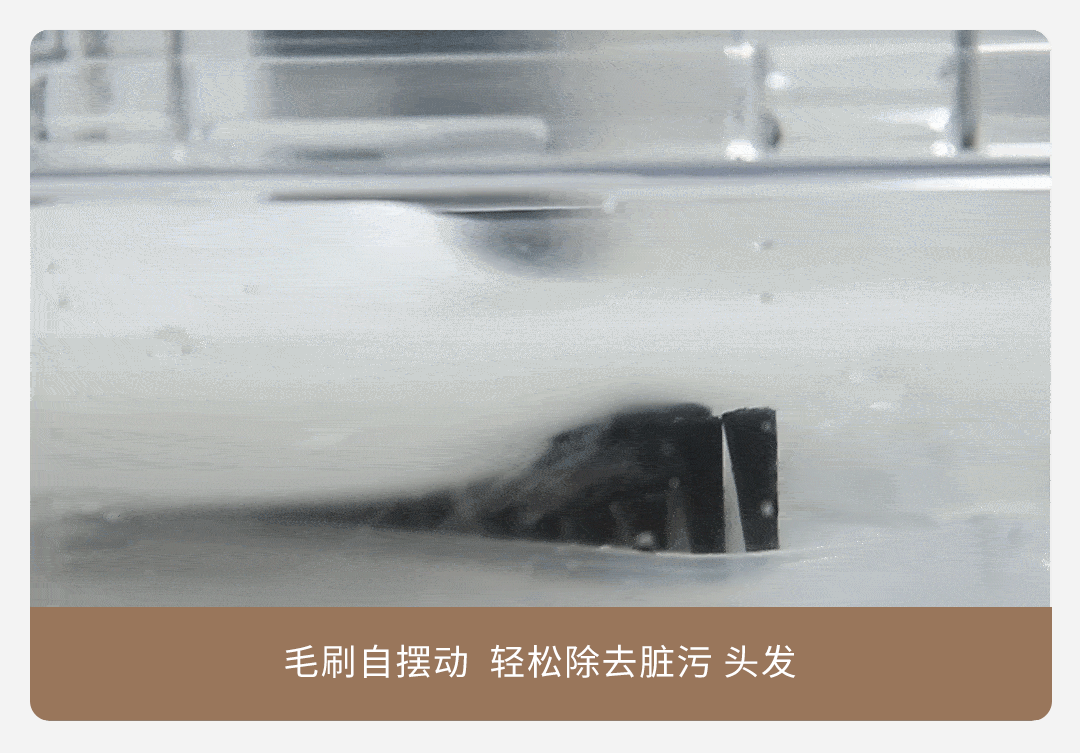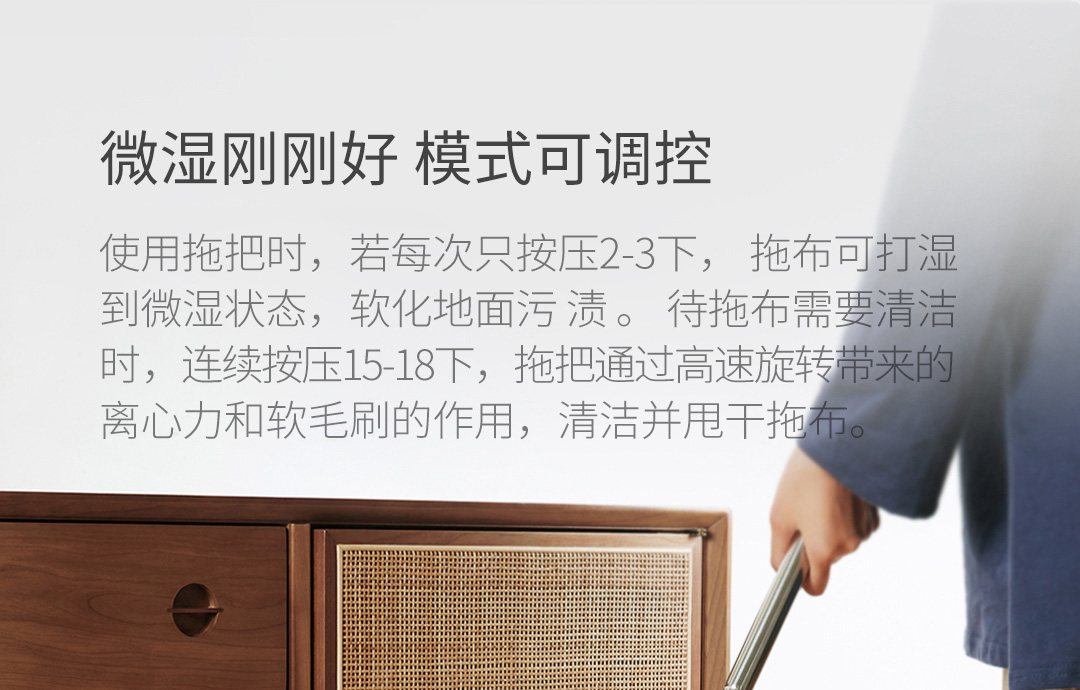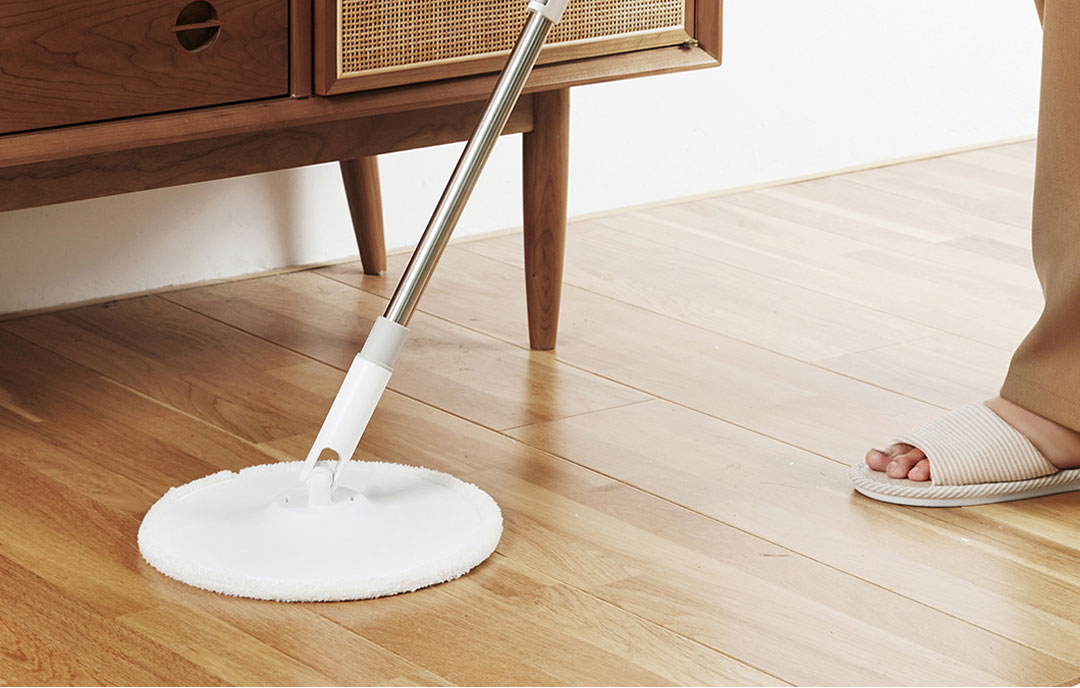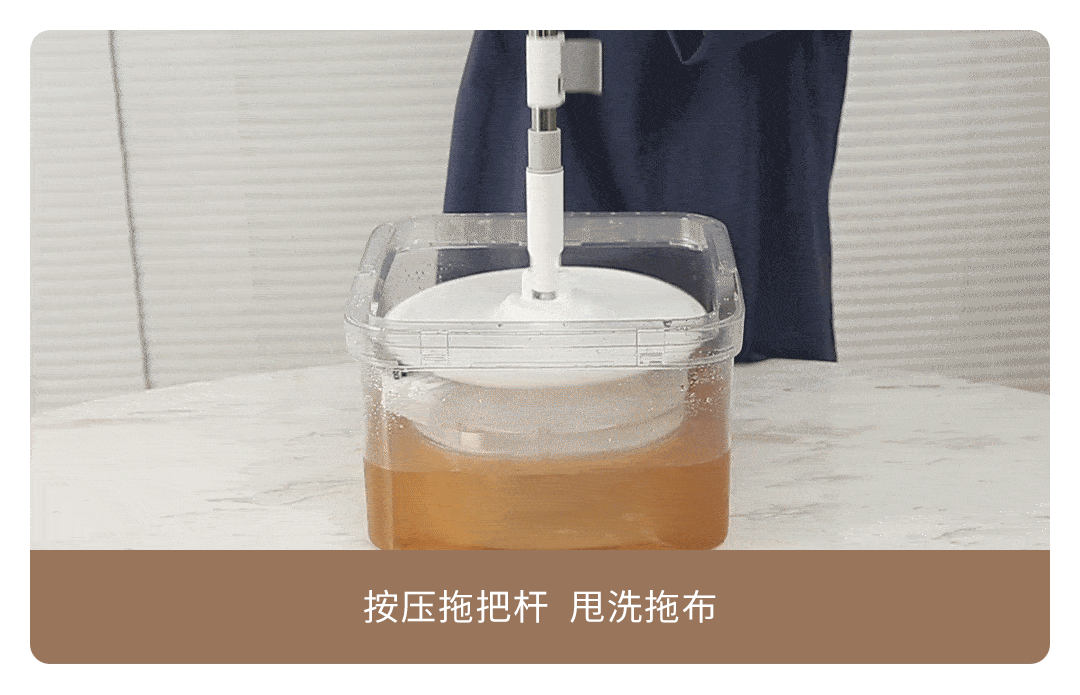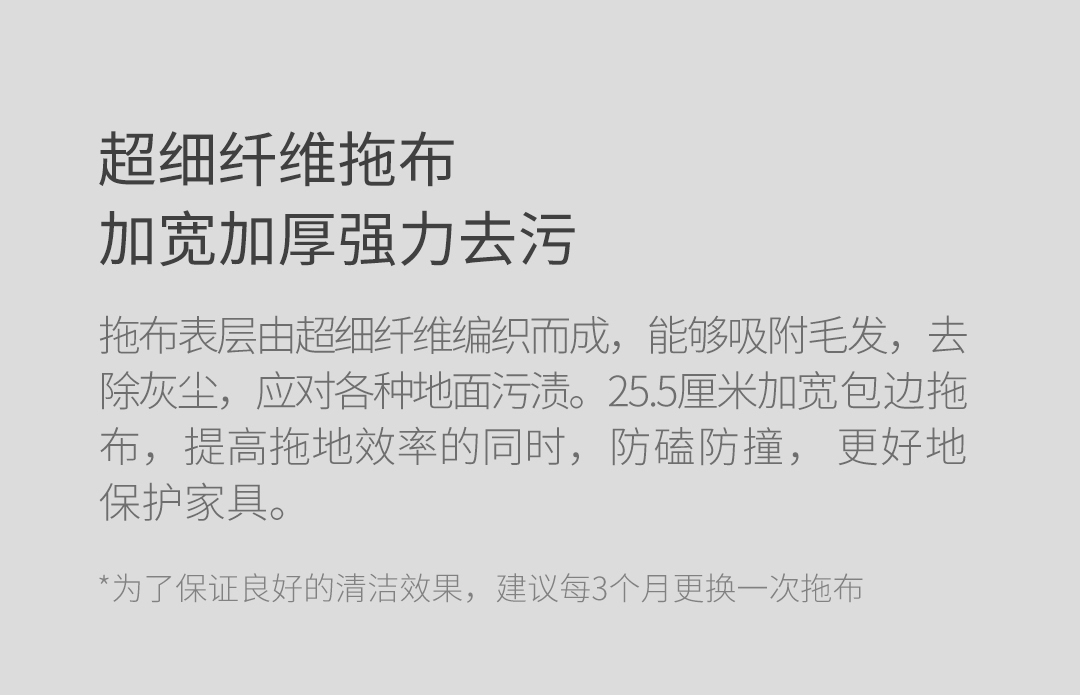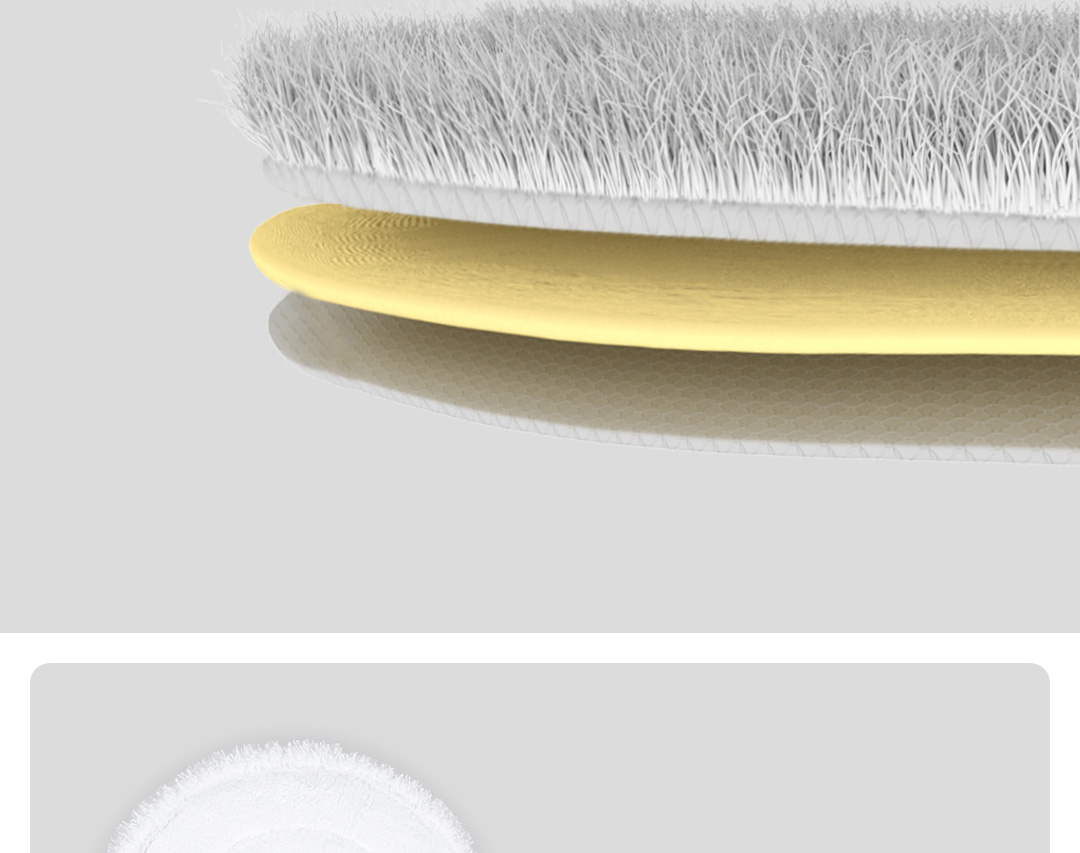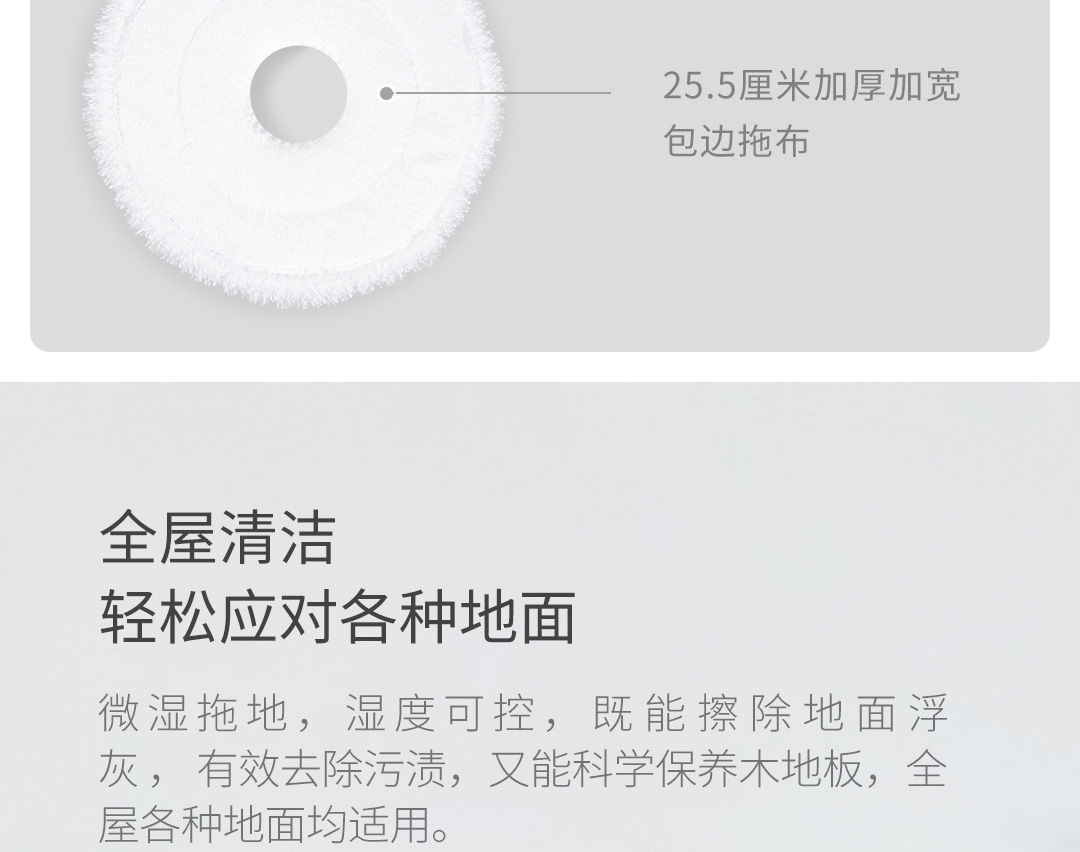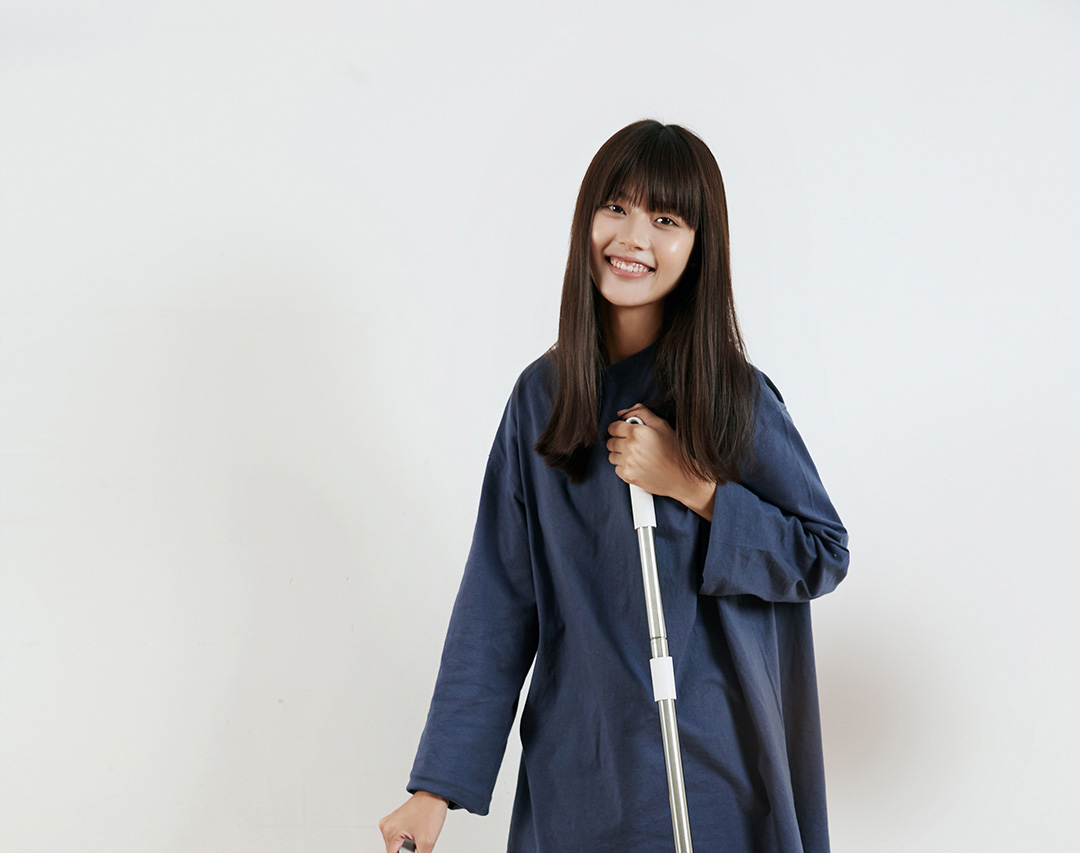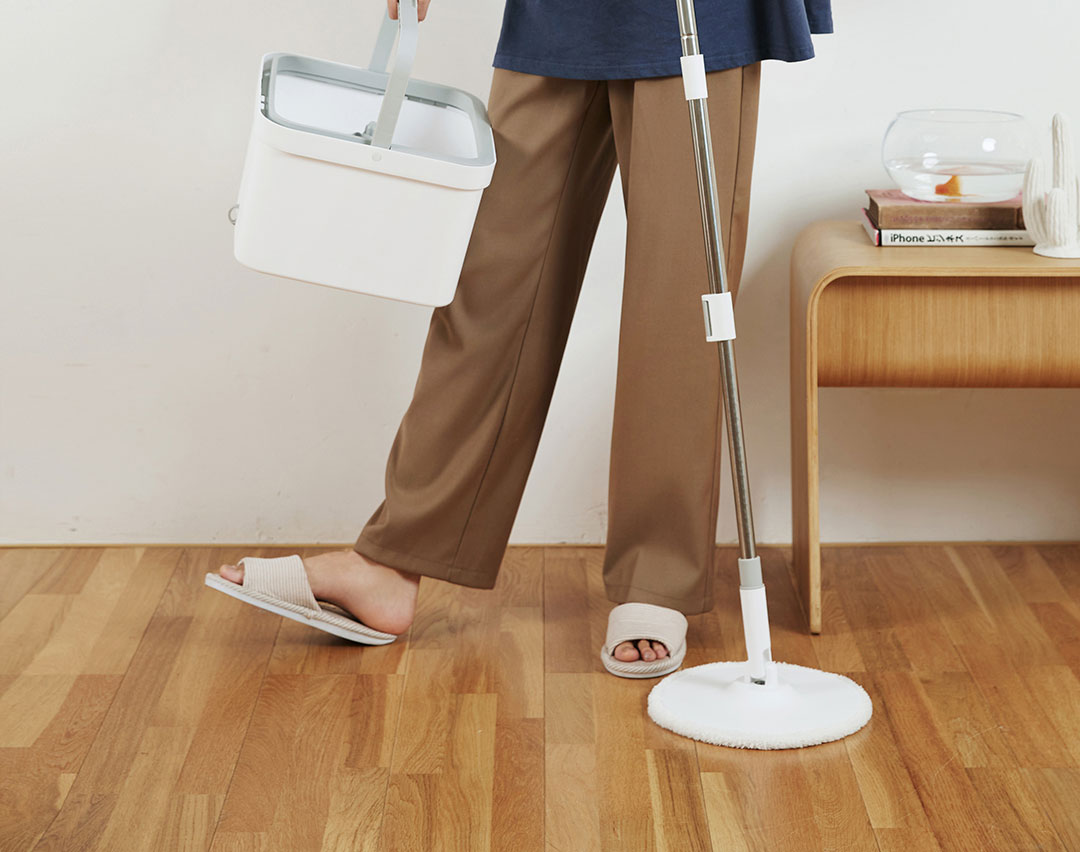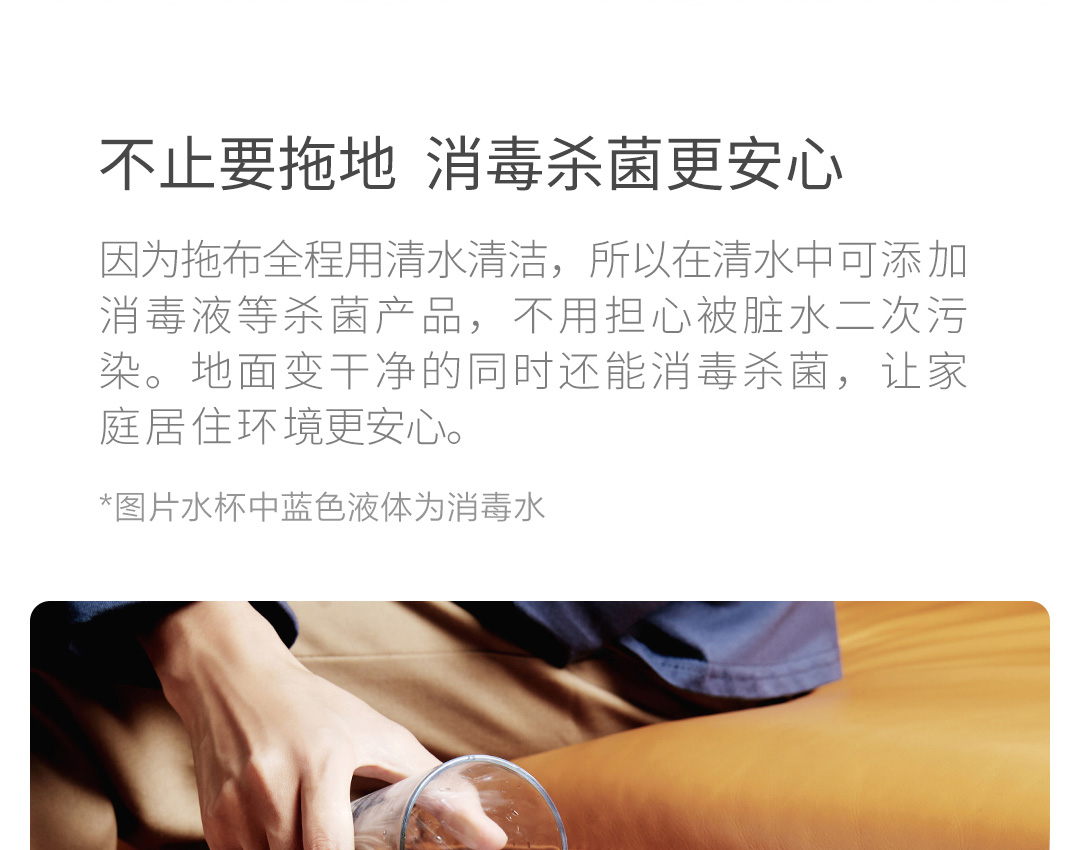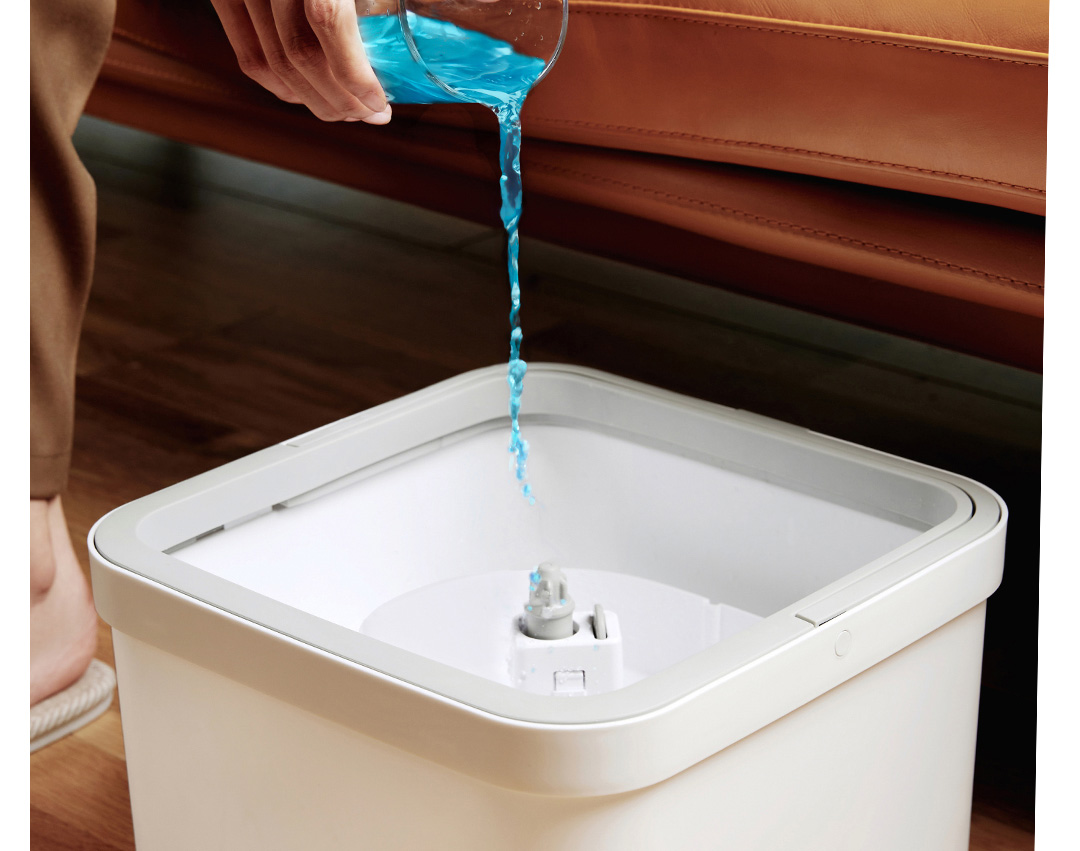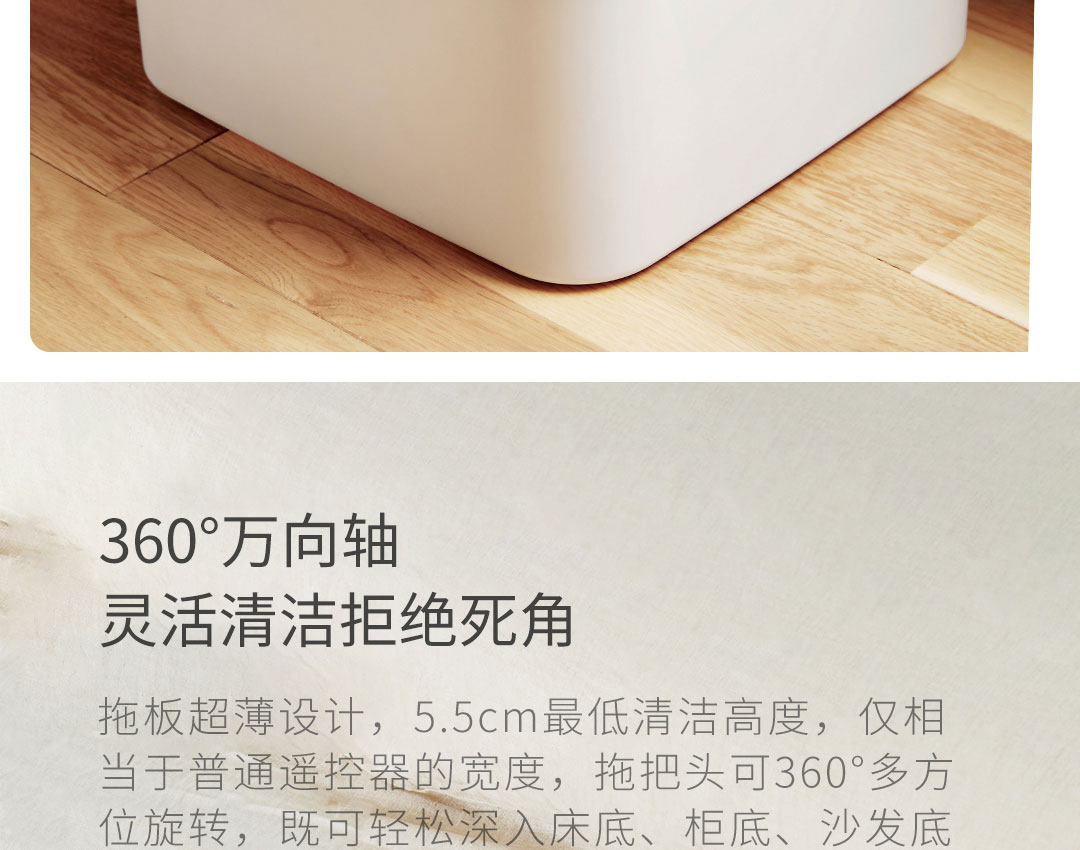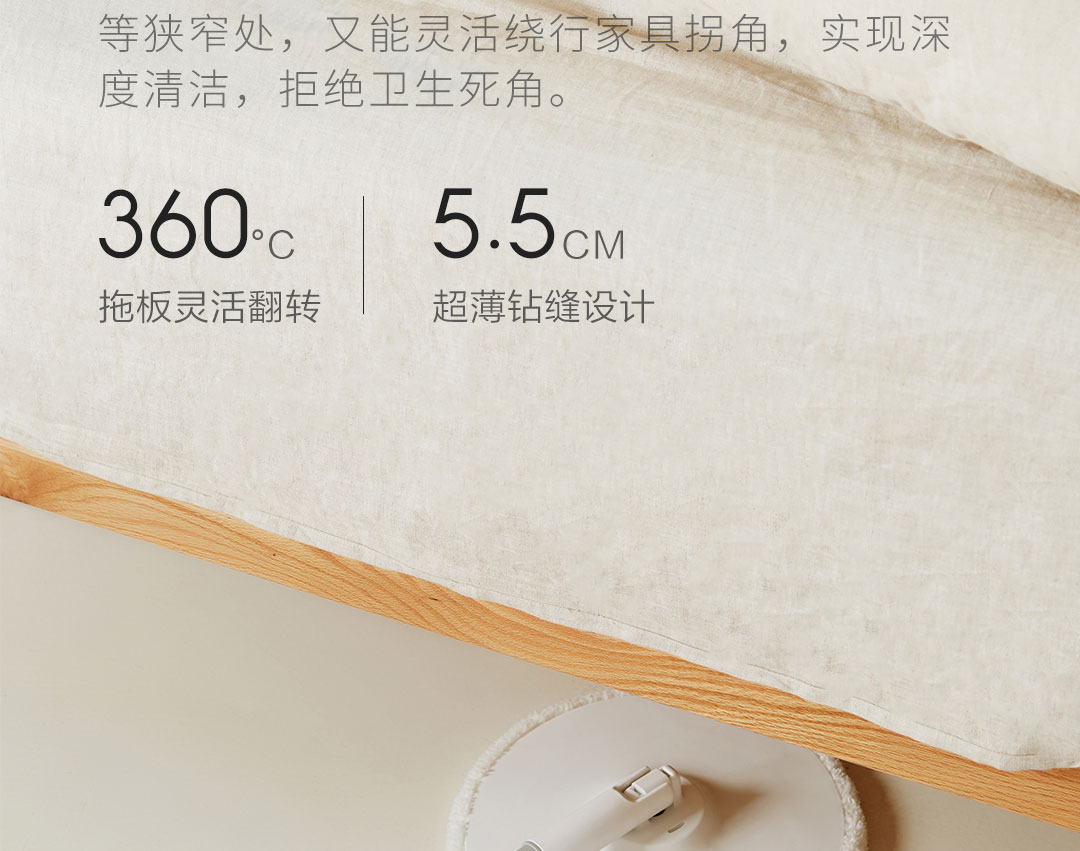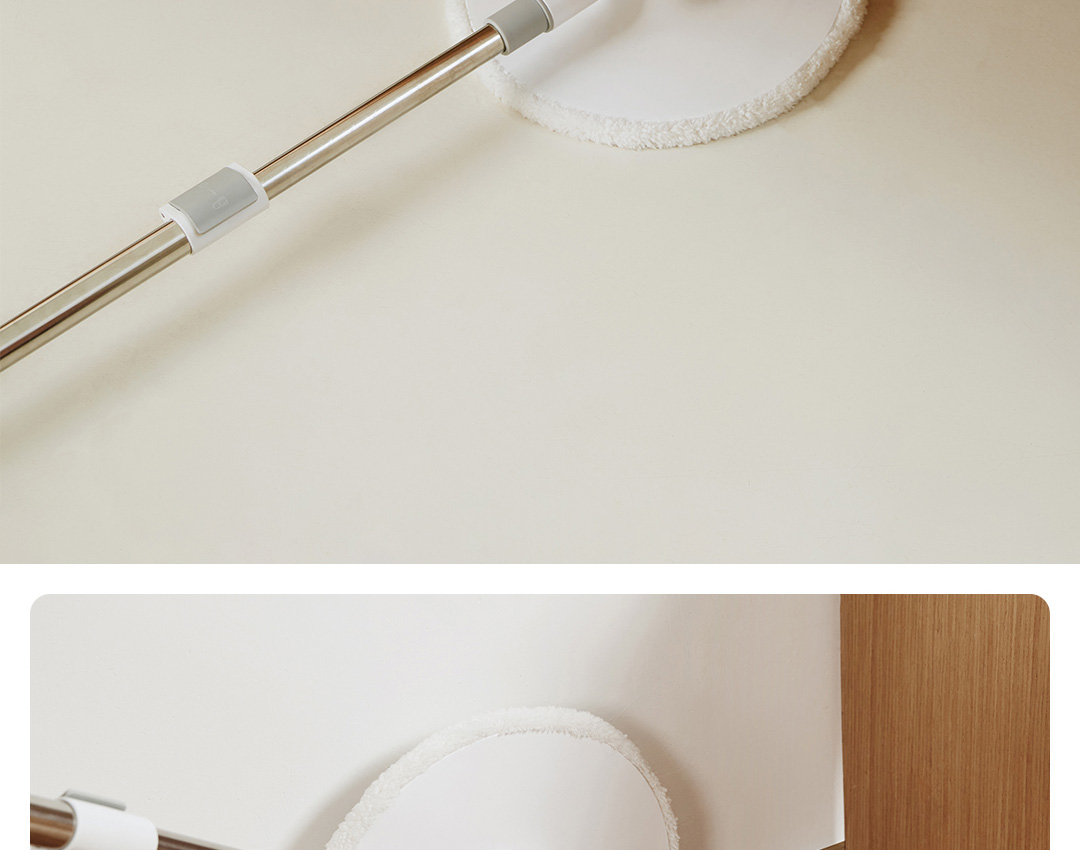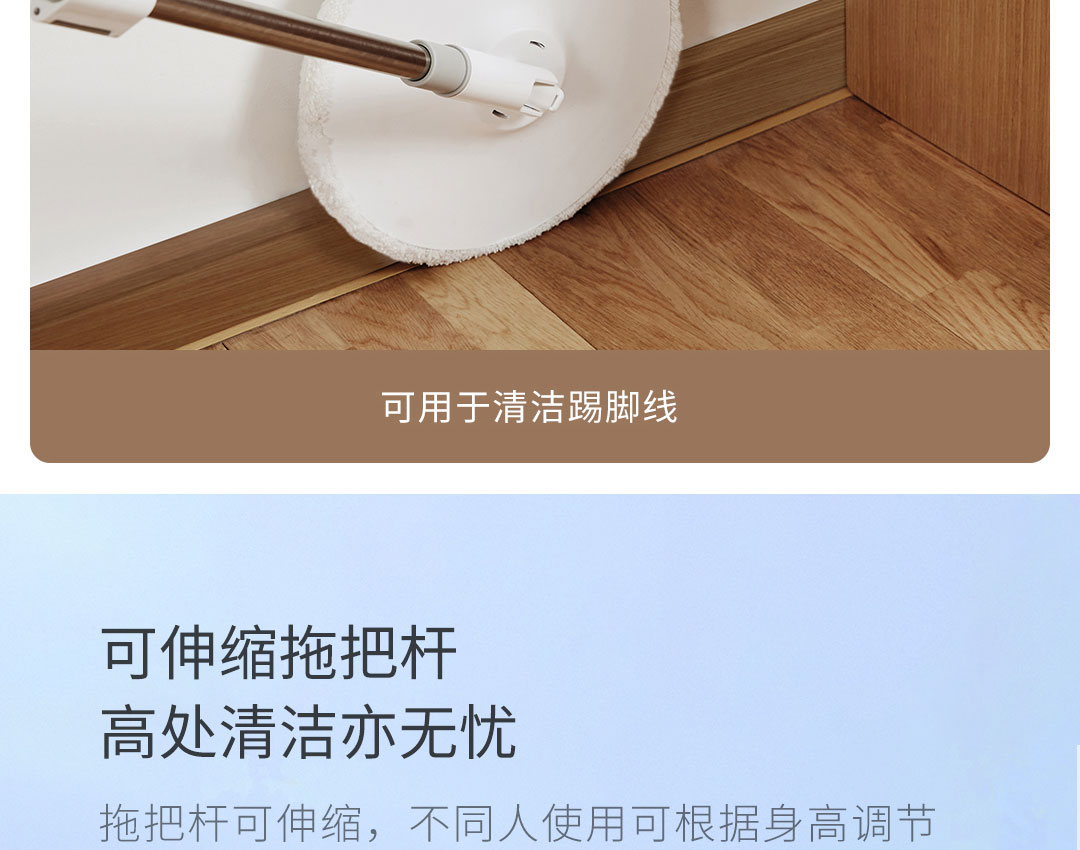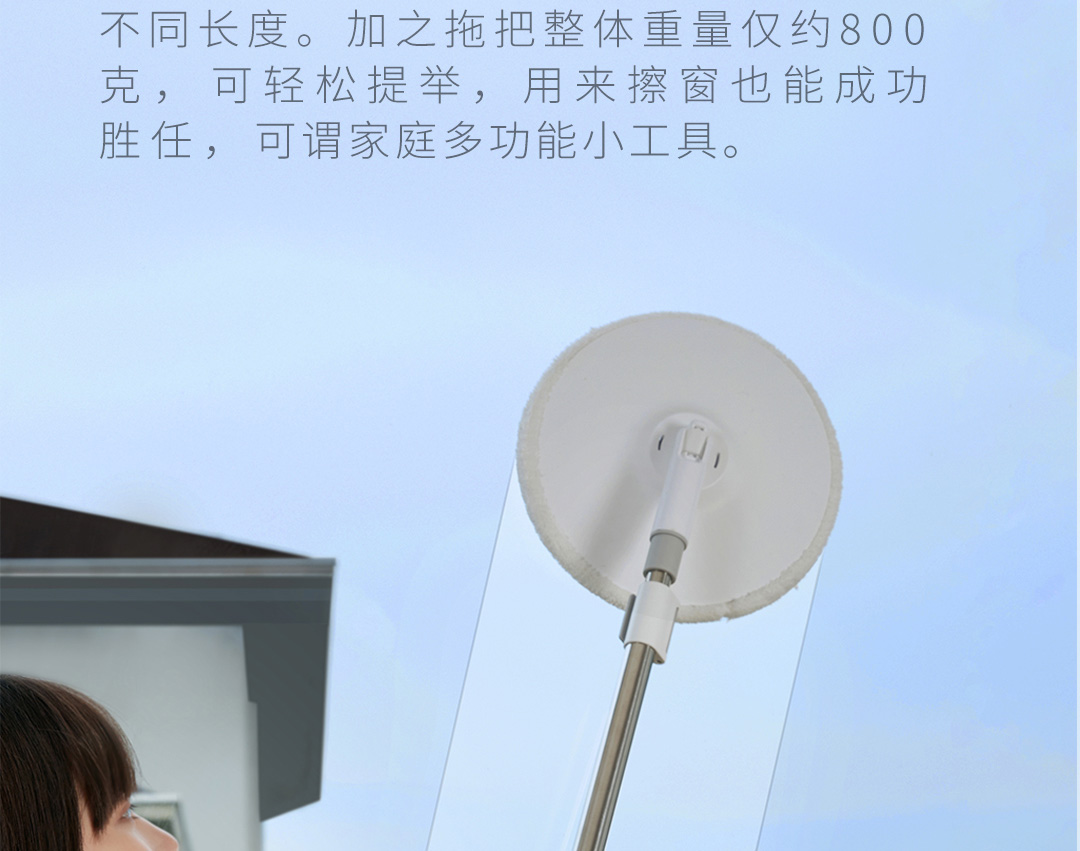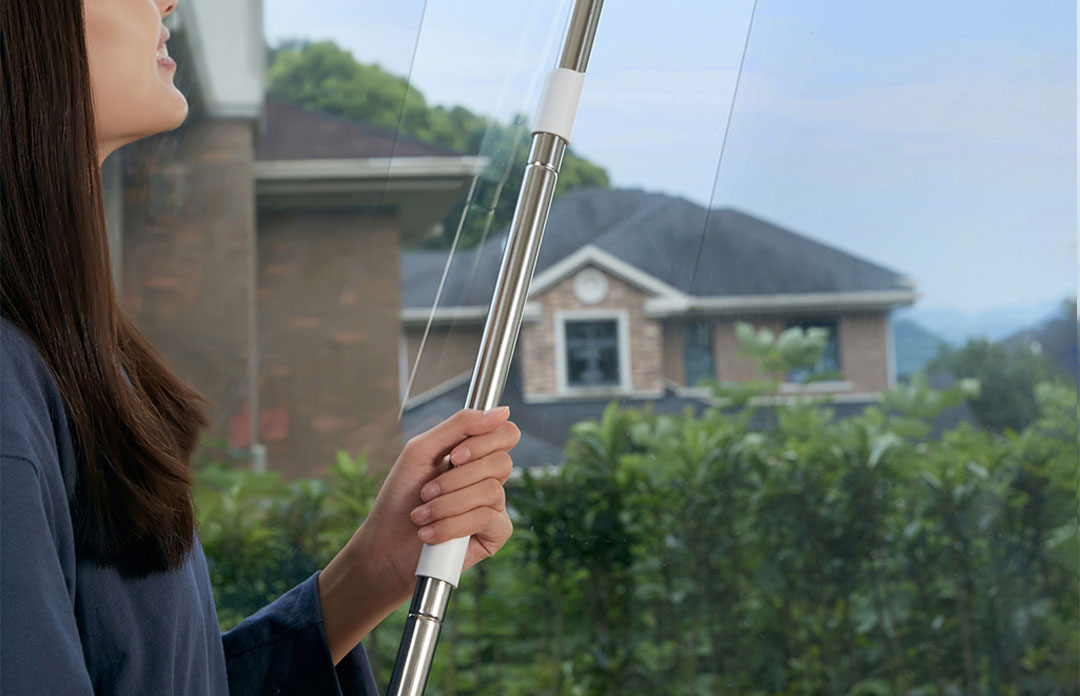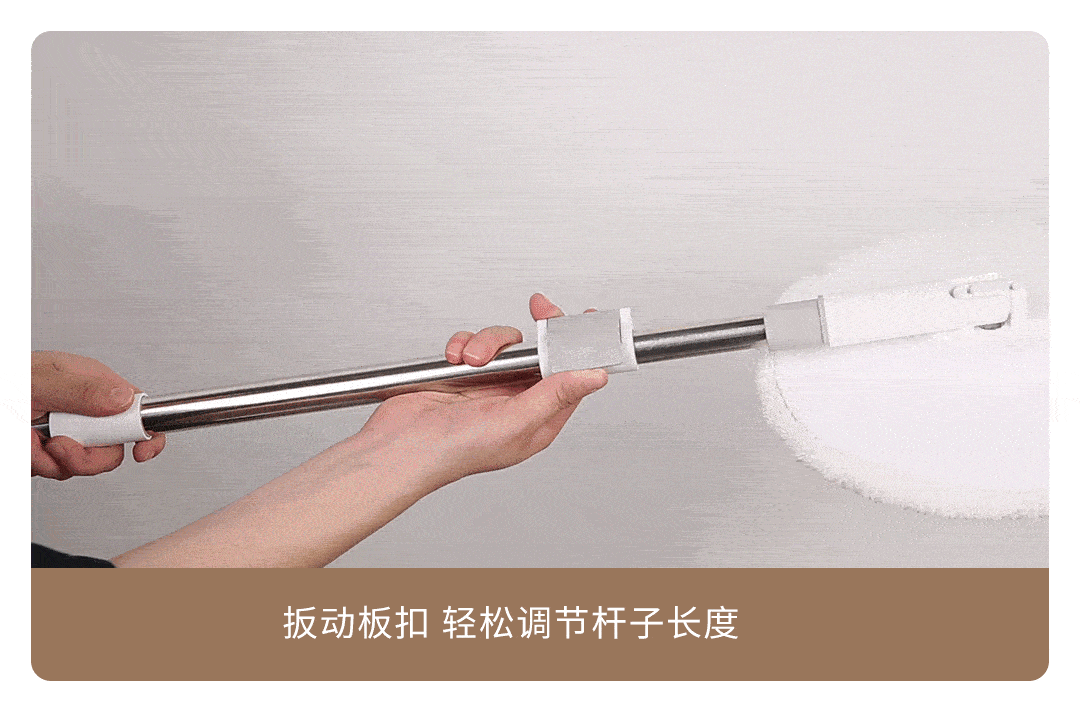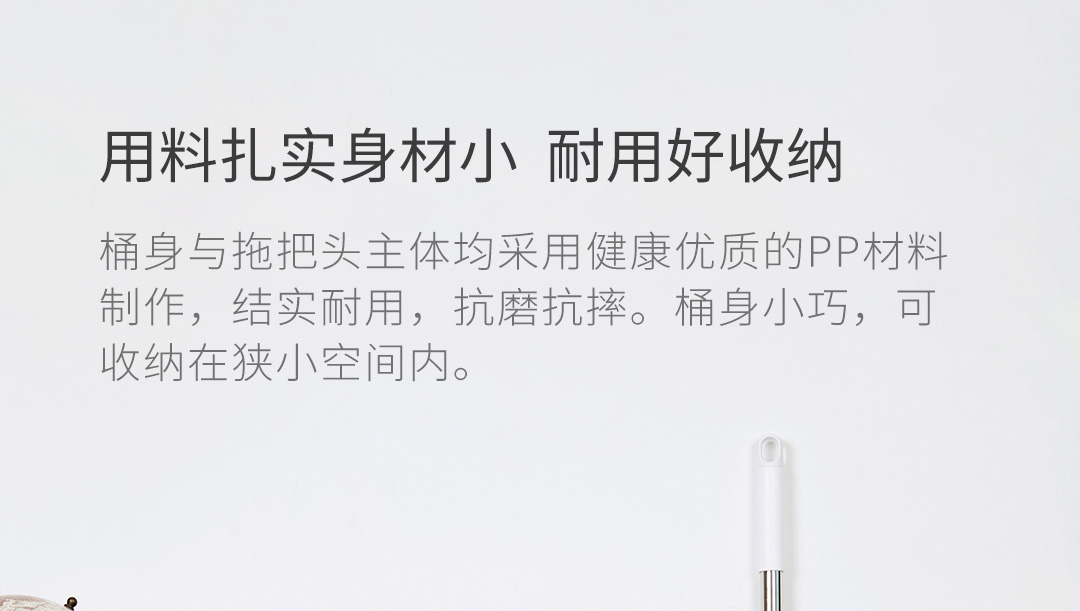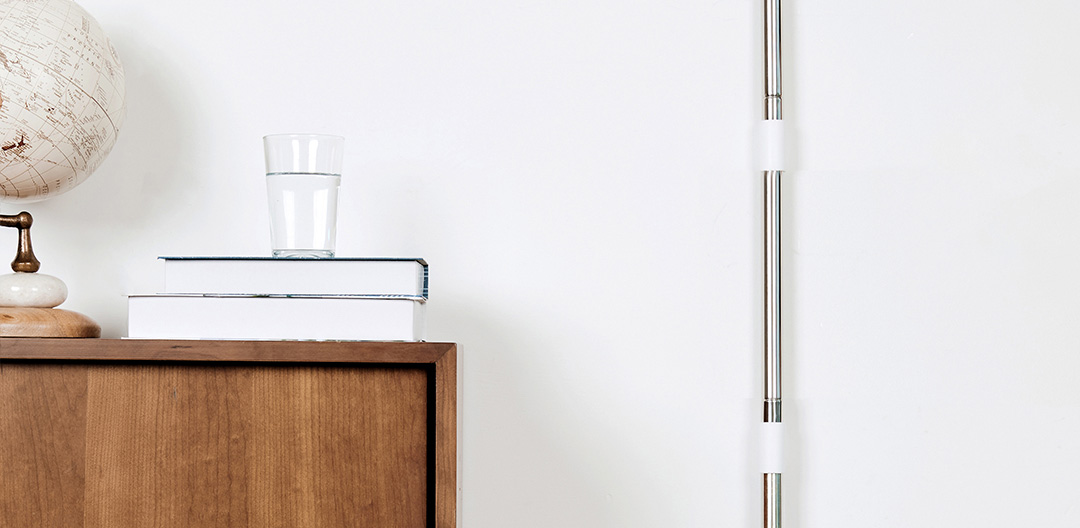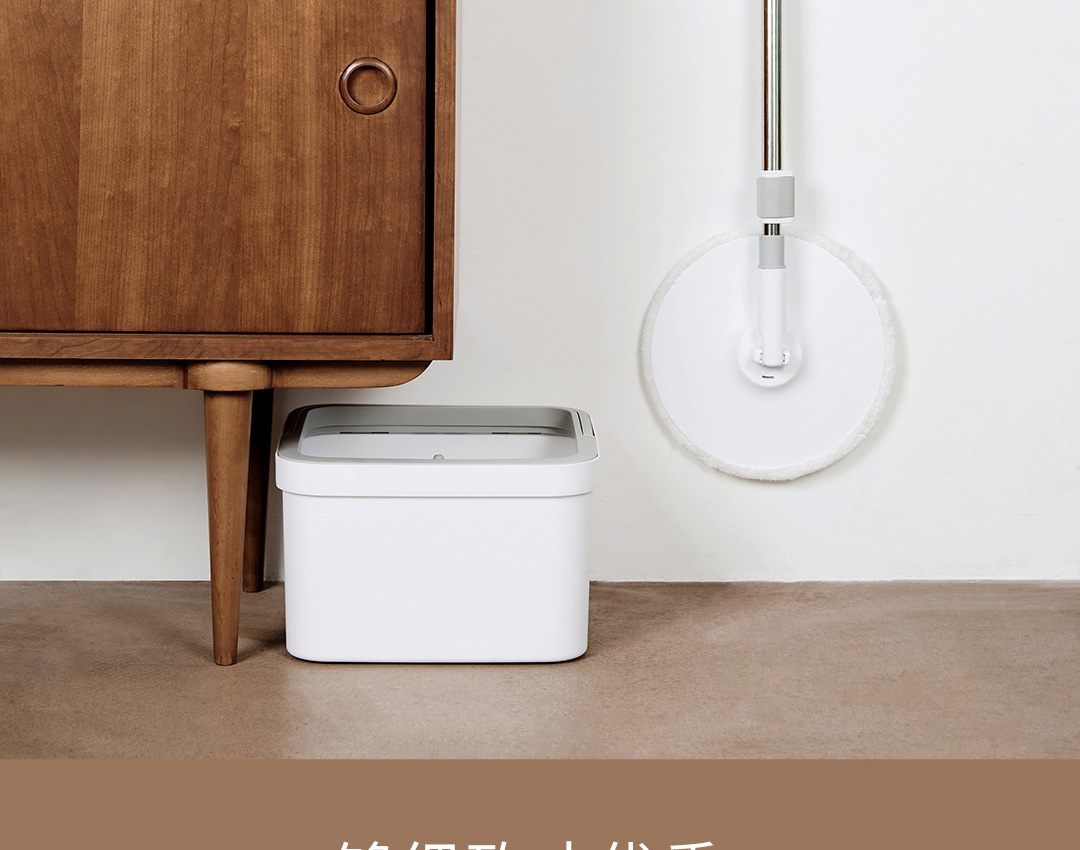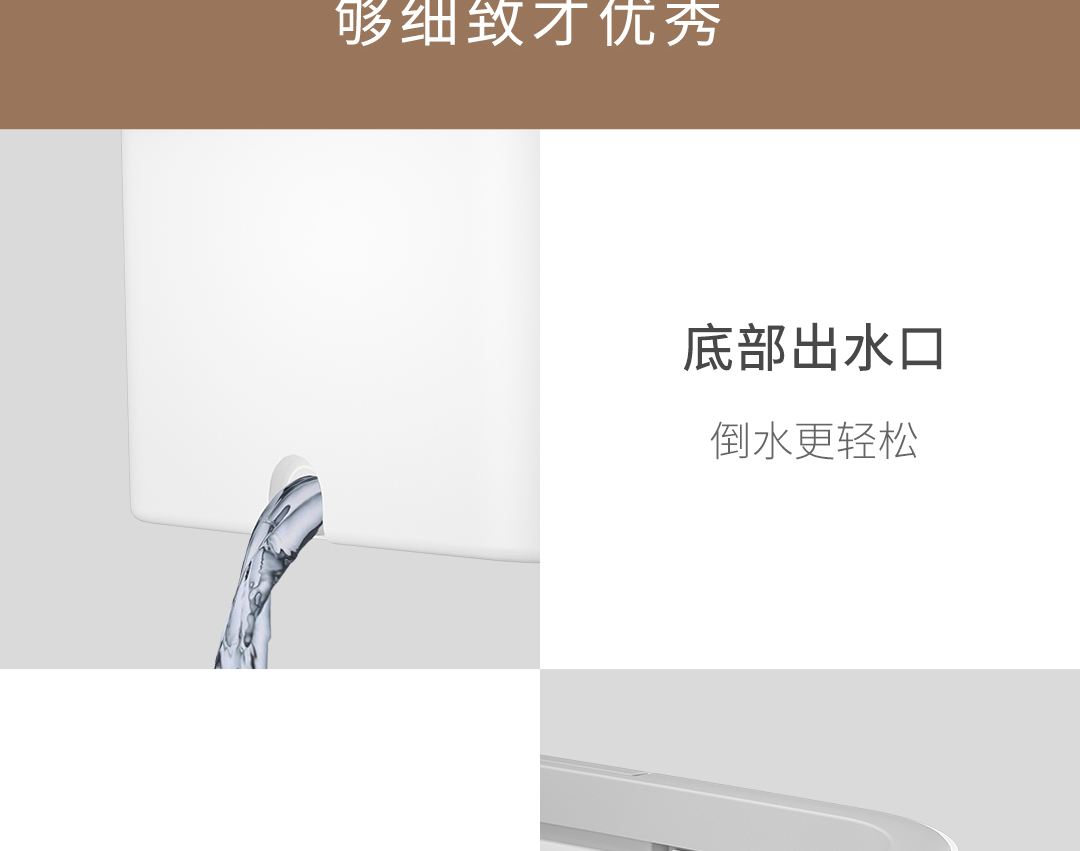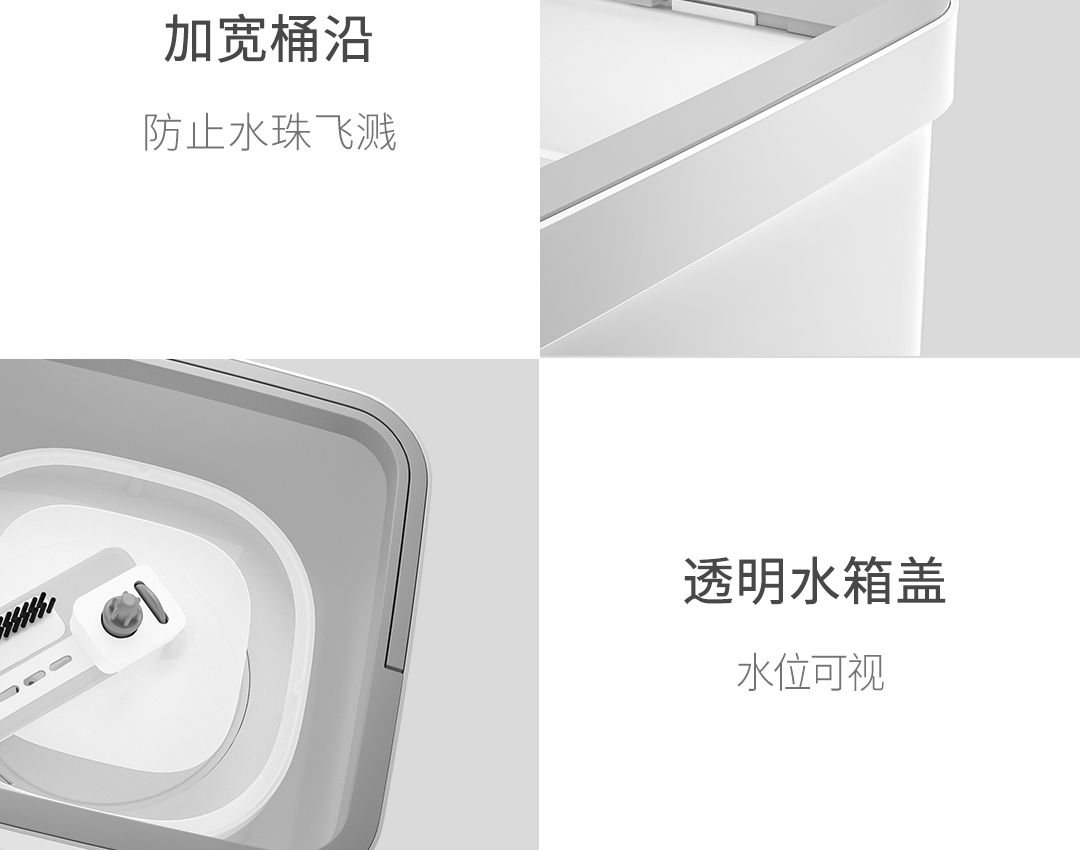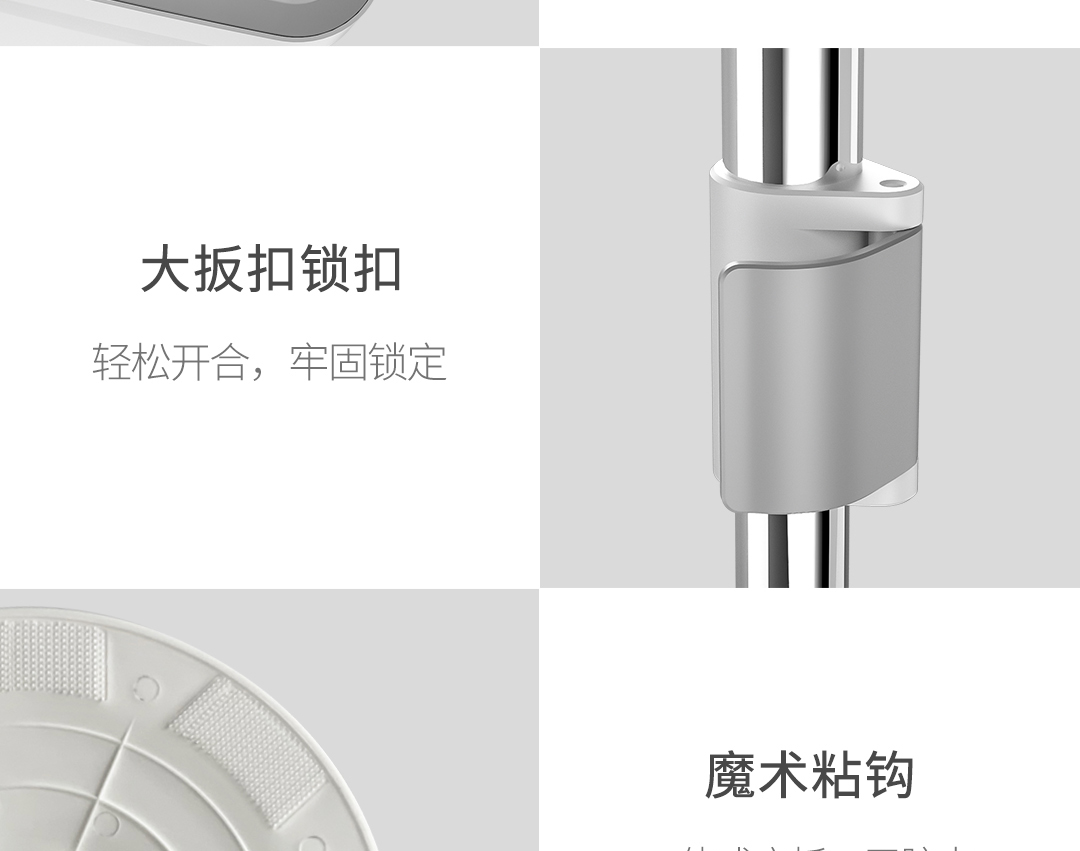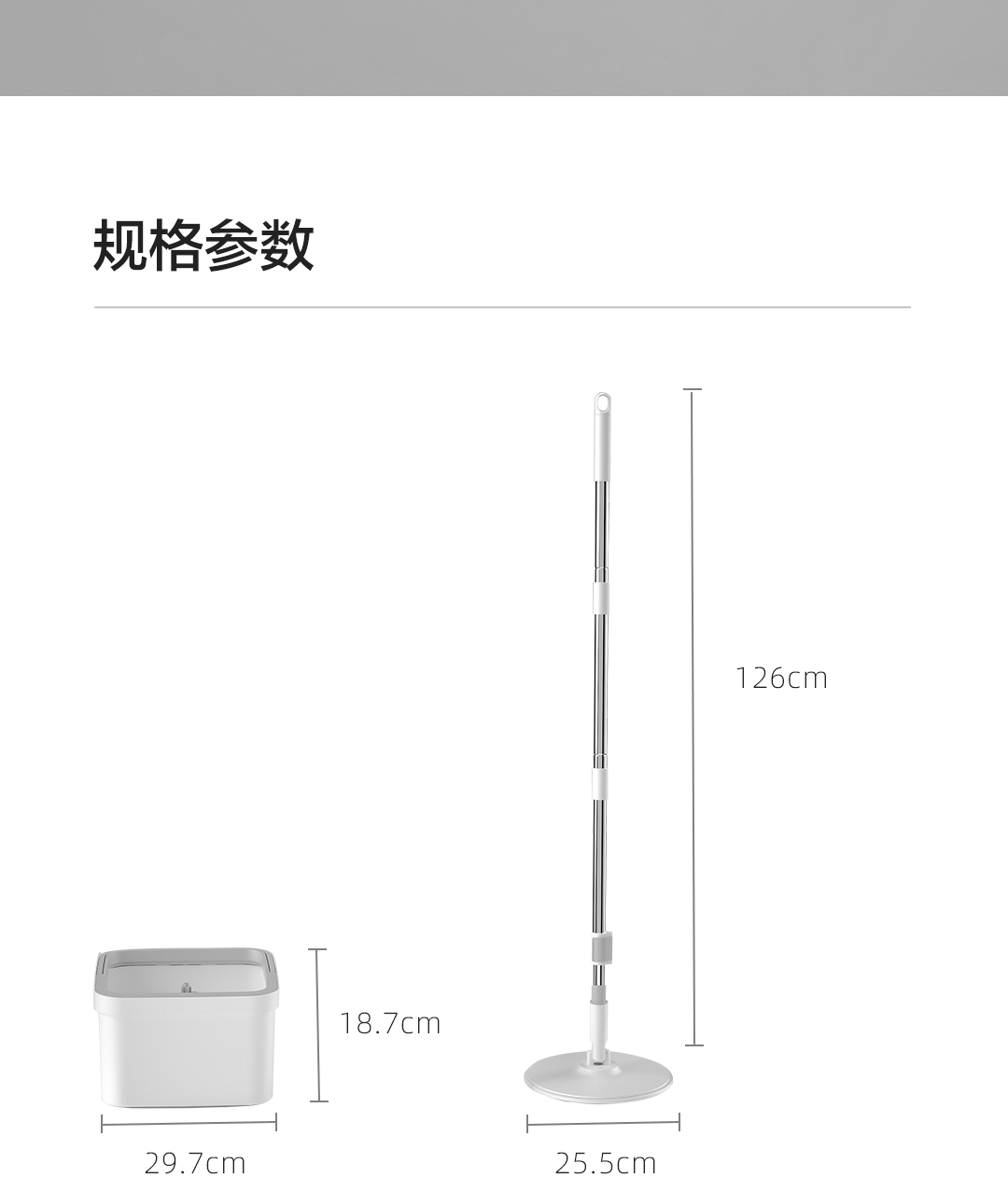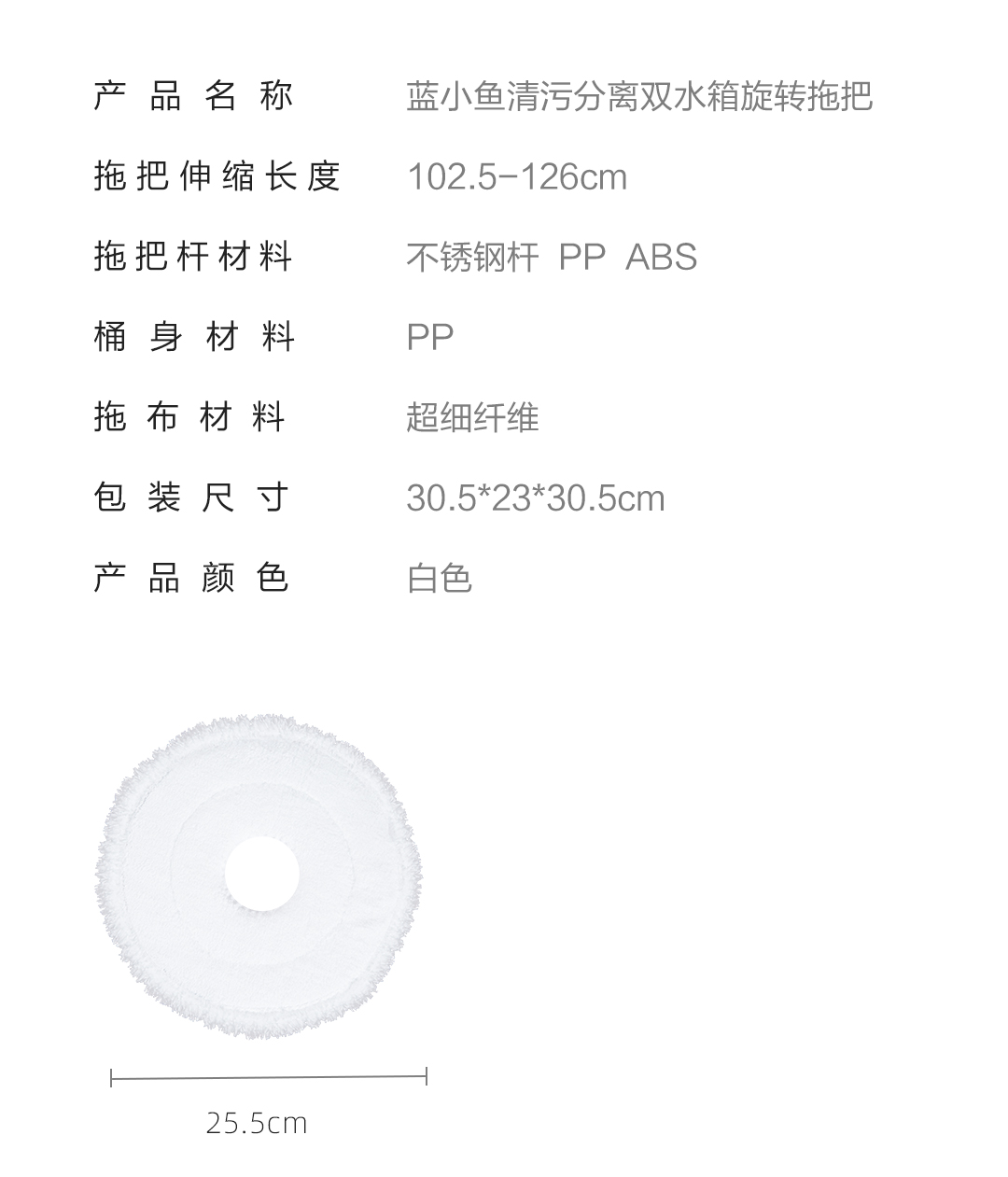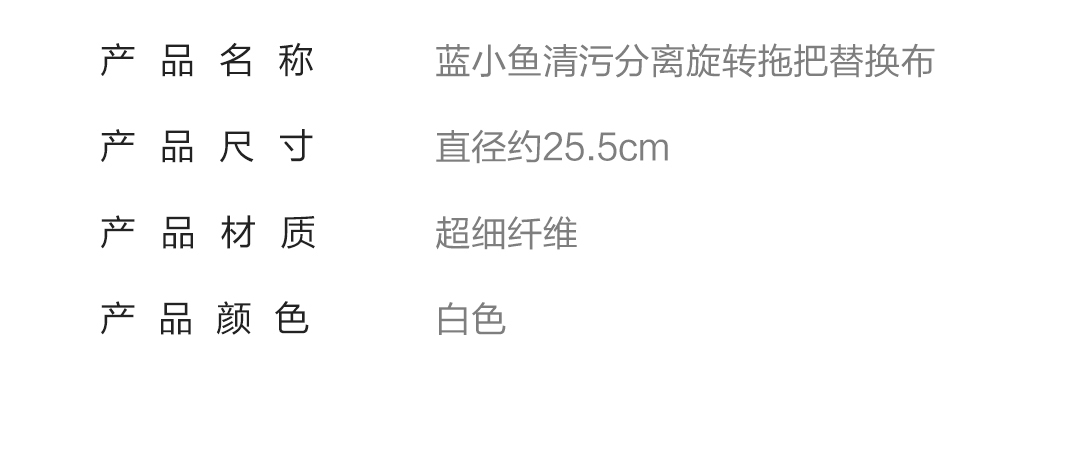 Reviews (0)
view all
back
What's in the box
1x Blue Fish Double Tank Rotary Mop